Located in the Lawrence, Perry/Lecompton and Topeka area, Up a Creek is dedicated to providing you with memorable water outings. Whether it's an afternoon or all day float or an overnight campout on a sandbar, when you paddle with Up a Creek "If you have a bad time, It's your own fault!"
Posted by shannon on Sat, 01/23/2010 - 12:23pm
After waiting several weeks for the ice on the Kaw to melt, Puppy, Uncle Ron and Baywatch conducted a little test-drive (er, test-paddle) Friday. And we're happy to report that the Kaw, and Up a Creek, are officially open for business! Some of these winter floats will no doubt require cold weather gear, but if you're game, so are we!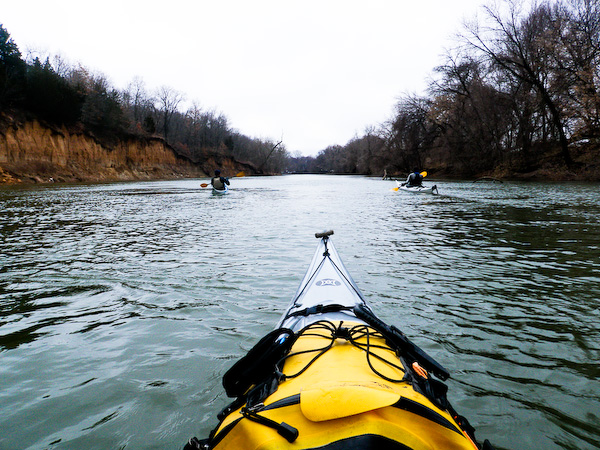 Check out the rest of the photos from our first run of the decade!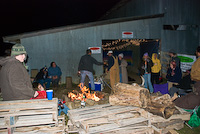 As seen at the end-of-season campout, for those lucky and brave enough to have joined us in the cold, here is the video presentation that highlights some of the best parts of the 2009 season.
Posted by shannon on Thu, 10/01/2009 - 9:35pm
I figured it was time some recognition was handed out to someone who plays a key role in UAC's best floats. Anyone who has floated with us at least once has either experienced or heard us brag about "Jay's Run", our favorite little stretch of the Kaw that just seems to out-shine any other stretch that we paddle. Meet Jay.
Jay's Run, however, is not your typical public access boat ramp. To get to this favored stretch of the Kaw we have to drive down a gravel road, which turns into a dirt road, and then a path that skirts the edge of a soy bean crop, and finally walk down a small hill (often through the mud) about 200 yards to the river's edge. It's all worth it as we hit curvy river bends, bald eagle nests and perfect sandbars around every bend. Jay makes this possible for us, not only by letting us drag large groups of sometimes unruly people past his house and through his property, but also by occasionally cutting down the path and clearing brush to make the journey to our little Mecca on the Kaw a bit easier.  Best part about Jay's Run? We're the only game in town that runs it!  Here's to you, Jay! And your drinks are on us at the campout this year!
Posted by shannon on Thu, 10/01/2009 - 9:21pm
Last Saturday's group (who, by the way, chose this name for their float) hit the Kaw on a beautiful sunny afternoon and paddled the 10 miles from Perry to Lawrence with Up a Creek. While I was not along on the river to enjoy the festivities, the photos seem to indicate they enjoyed themselves. See for yourself:
Posted by shannon on Thu, 09/24/2009 - 7:38pm
Two floats last weekend - one Friday and one Saturday. Ideal weather with both days in the mid-70s and plenty of sunshine. The UAC season is still in full swing and as such, I've been remiss in keeping the web site update as much as I should. So without too much verbiage, here are some photos from last weekend's adventures, including a trio of bald eagles spotted by Lisa Pool and her group!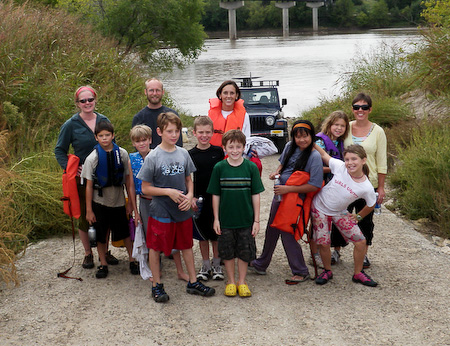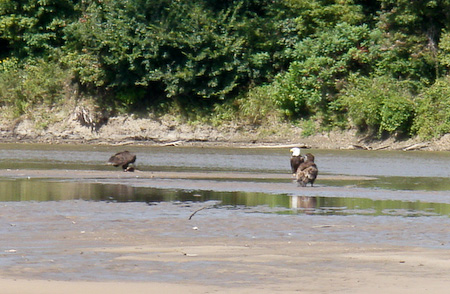 Click on the photos above for more from these two floats.
Posted by shannon on Mon, 09/14/2009 - 8:04pm
Since our good friend and fellow paddler, Bear is moving to Alaska in less than a month, we threw him a going away float on Sunday. Let us not speak about this float though - let the photos tell the story...

Awesome weather for the Bear float... though I'm not sure Bear remembers all of it. Check out the photos!
Posted by shannon on Mon, 09/07/2009 - 3:51pm
On Saturday, 20 young pirates and their families joined the ranks of Up a Creek to search for buried treasure on the Kaw, and disappointed they were not! Starting with a hidden message in a bottle, they followed the pirate map and clues which led them to dig up treasure on two sandbars down the river. The third treasure, however, had already been looted by a famous pirate known to frequent these parts. Not to be bested, the young mateys banded together, chased down the pirate and reclaimed their treasure.
Always one of our favorite UAC gigs, this year's Pirate Cruise was definitely a favorite. Be sure to check out the photos!
Posted by shannon on Thu, 09/03/2009 - 7:39pm
Before the big wedding day, Eric decided his bachelor party should start on the river, and UAC was honored to help out. Not only did the Hoffman party set a record for the slowest Delaware float on record, but they also achieved another UAC first -- back flips off the 24 Highway bridge!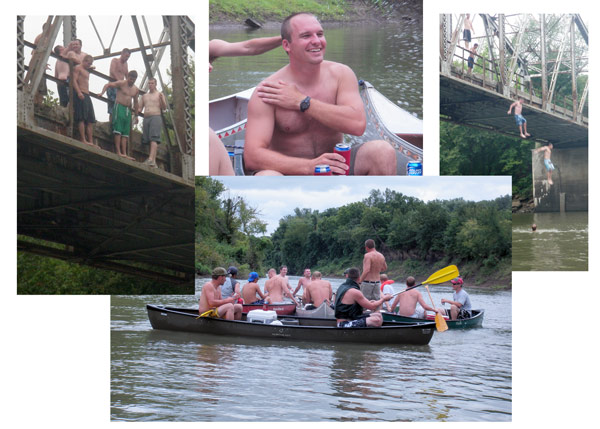 Click here to view all the photos from this hilarious trek down the river! 
Posted by shannon on Sun, 08/23/2009 - 10:16pm
Originally Sunday's float was just going to be Cori and a small handful of biology department geeks (that's a term of endearment, by the way) from KU floating Jay's Run on the Kaw. Then Stone contacted us and wanted to add his group to the float. Then Cori's group grew in number. Before we knew it, we had 23 people in boats!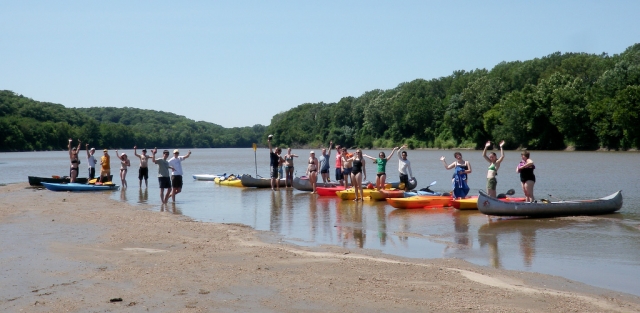 In addition to the usual float, occasional paddling, and numerous sandbar breaks, Stone found a great pseudo-cliff jump from a springboard-like tree that overhung the water. Just about everyone had a go at it (though Puppy managed to be the only to leave with an injury). Awesome afternoon all the way around. Check out the rest of the photos!.
Posted by shannon on Mon, 08/17/2009 - 11:09pm
Low levels of water coming across the Bowersock Dam in Lawrence make for some good holes and play waves perfect for some easy surf in the white water boats. So Craig and I kicked off the weekend with a little wave riding.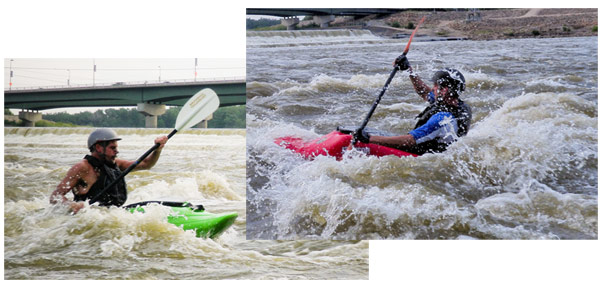 Not our typical UAC type of paddling, but if you're interested in trying out a more agressive element of paddling, holler at us and we'll keep you posted when we head out with the play boats. More photos here.