Located in the Lawrence, Perry/Lecompton and Topeka area, Up a Creek is dedicated to providing you with memorable water outings. Whether it's an afternoon or all day float or an overnight campout on a sandbar, when you paddle with Up a Creek "If you have a bad time, It's your own fault!"
Posted by Kayoda on Wed, 09/05/2012 - 11:20pm
It was a busy weekend for UAC. 3 total floats and 2 of them birthday flaots! Katy and her girls, followed along by one Puppy, floated on some great water with beautiful blue skies above us! Not a bad way to spend a lazy sunday afternoon!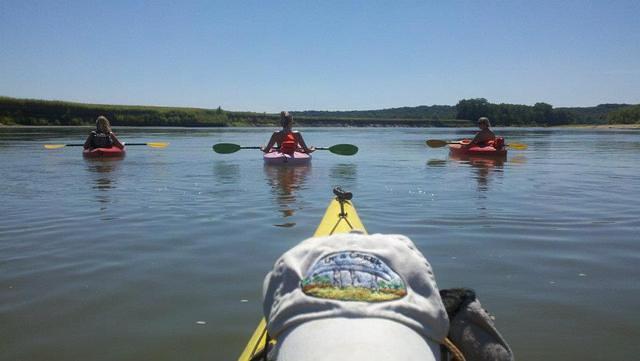 Posted by Kayoda on Wed, 09/05/2012 - 11:19pm
This float was on, then pulled for bad weather, then back on with only 7 paddlers and ended up being 15 paddlers. I'm glad that Kaitlin pushed ahead to get on the water and we saw one spectacular moon!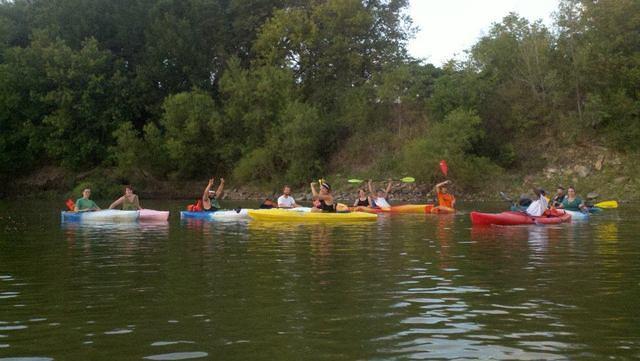 Posted by Kayoda on Wed, 09/05/2012 - 11:17pm
Kelli set up a float for Mom (Betty Jo Sassy Pants) and Dad (Rick I can paddle this canoe straight with out Betty Jo in it) Swaden! It was a small but fun group to paddle the Kaw with!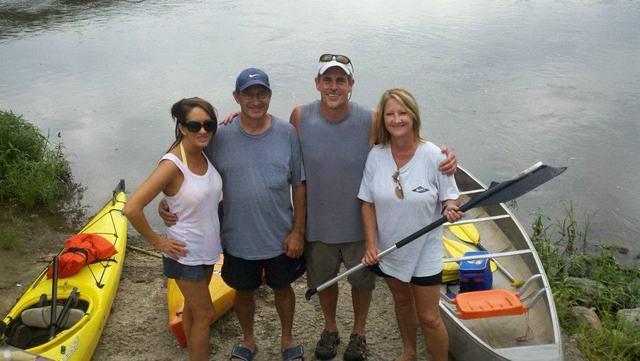 Posted by mindi on Sun, 07/29/2012 - 1:20pm
Back in April Andrew Long buzzed us to say that he and some friends wanted a float on the Kaw. What Andrew started was added on to by Jessie, family and friends and then Nay decided to have a bachorlette float for her going out of the single life in the right style. The day couldn't have been better with a 3000 cfs flow rate, awesome weather great paddlers and just a few tip overs!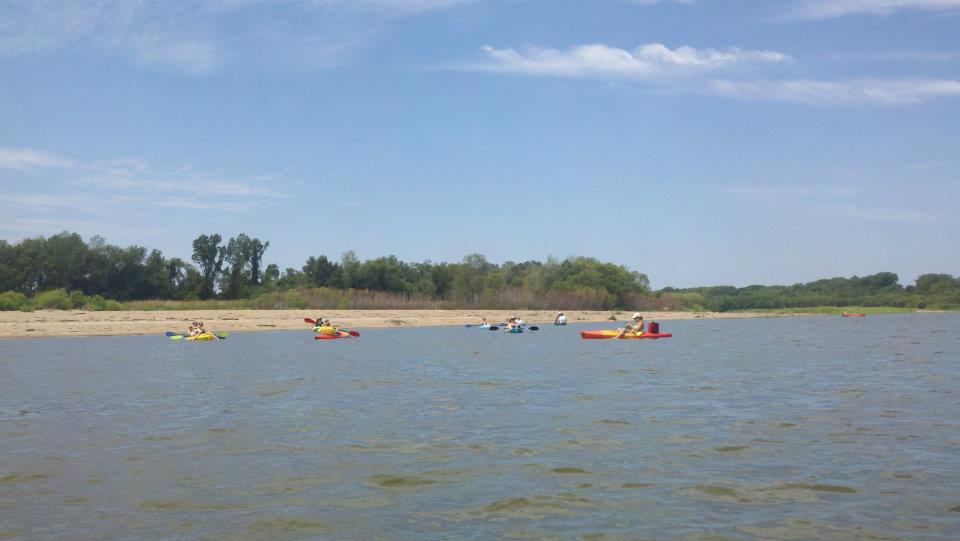 Posted by mindi on Mon, 07/23/2012 - 9:38pm
Mother Nature gave us a break on the heat and the corp of engineers gave us some water in the Kaw and we had a fantastic day for our Annual Kids Pirate Float. Kids and parents alike enjoyed a wonderful day of fun, sun and plenty of pirate treasure to be found!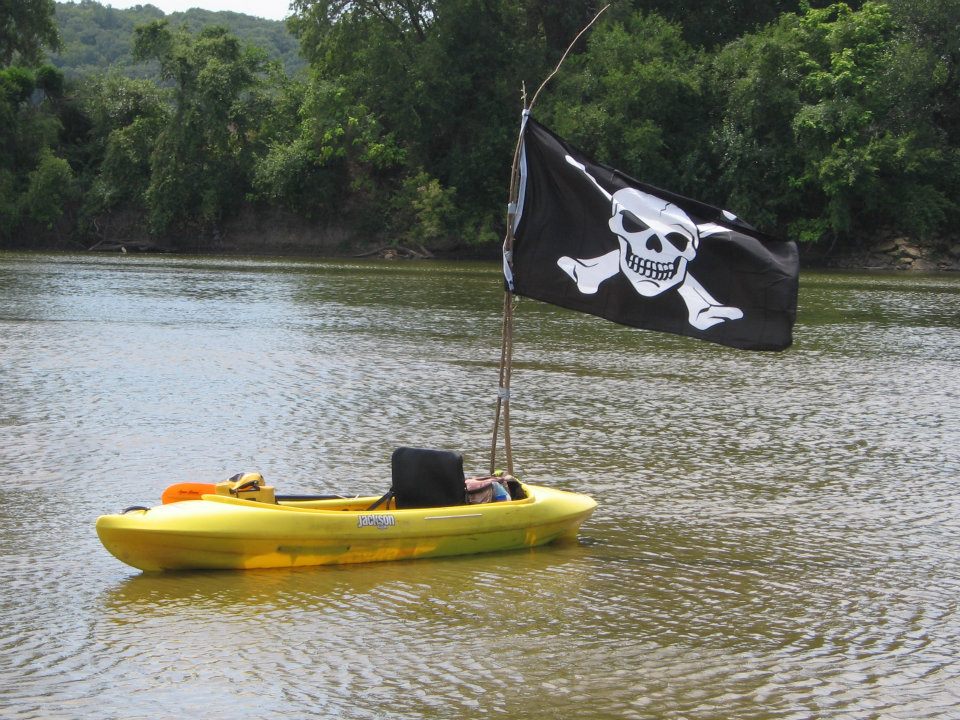 Posted by mindi on Mon, 07/16/2012 - 10:05pm
Up a Creek took the weekend off! So what did we do???? We went out for a 30 mile paddle! A small group of us took off to Silver Lake and dropped in off the levy to paddle down to Topeka and back to Perry. Beyond the natural beauty of the Kansas river we saw old box cars from trains, a low head dam (that we had to portage around), eagles, cranes, bridges, trains, honking cars, a fantastic sunset, a beautiful sunrise, a wier that almost took out 2 kayaks, missing pirate treasure for the anuual kids pirate float, a racoon, gooslings, kids that we towed along on our kayaks and finally the Rising Sun boat ramp and Uncle Ron with ice cold water! Very Tasty! What a great time! Enjoy the pics!
Puppy.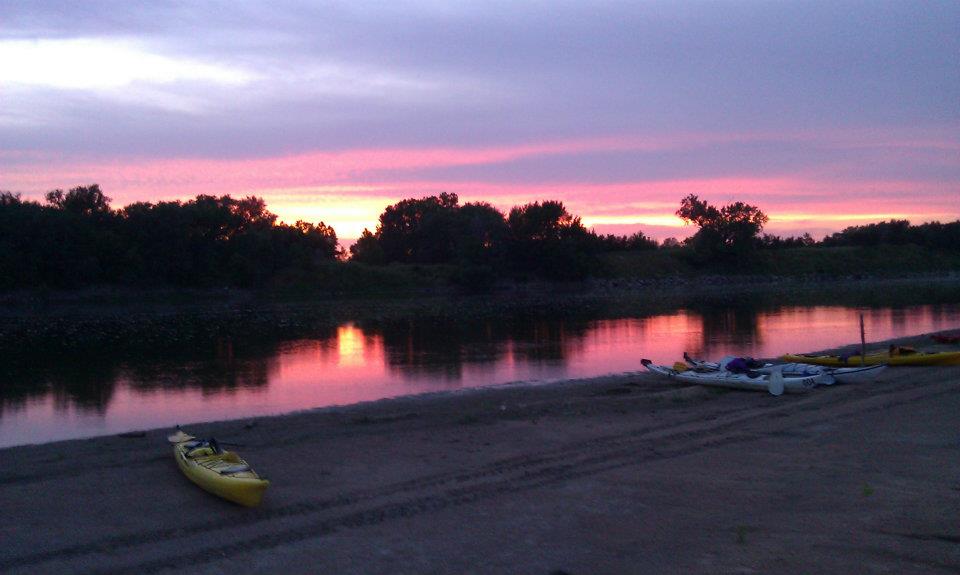 Posted by Kayoda on Mon, 07/09/2012 - 10:08pm
Posted by Kayoda on Mon, 07/09/2012 - 9:55pm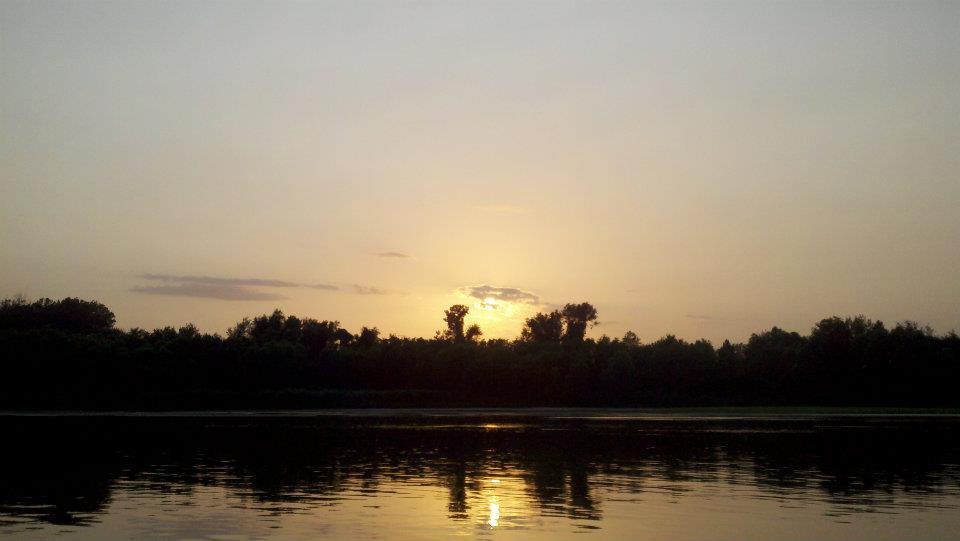 Posted by Kayoda on Mon, 07/09/2012 - 9:53pm
Posted by Kayoda on Mon, 07/09/2012 - 9:51pm