Located in the Lawrence, Perry/Lecompton and Topeka area, Up a Creek is dedicated to providing you with memorable water outings. Whether it's an afternoon or all day float or an overnight campout on a sandbar, when you paddle with Up a Creek "If you have a bad time, It's your own fault!"
Posted by Kayoda on Mon, 06/24/2013 - 11:02pm
Lizanne McElhaney from the Sunset Rotary Club organized a charity float for the Ali Kemp Foundation It was fantastic day out on the Kaw with 12,300 cfs, partly cloudy skies and a great group of paddlers donating to a great cause! www.takedefense.org www.facebook.com/TAKEFoundation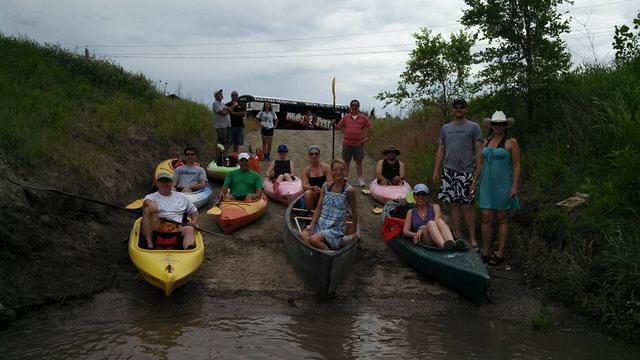 Posted by Kayoda on Sun, 06/02/2013 - 11:51am
We floated with Thorpe because Thorpe really, really, really wanted to float! Thorpe an avid canoe/kayaker from West Virginia was in town because of a conference that was happening at KU. He was signed up to go out on float with UAC on Friday with all of the other conferencies. We canceled the float because of weather but Thorpe wasn't going to let it end there! He emailed, called, finagled and eventually caught a ride from Lawrence to Rising Sun boat ramp just to get some Mother Kaw love. We really appreciate Thorpe's determination to paddle! It was a pleasure to make his acquaintance and another pleasurable day on the Kaw!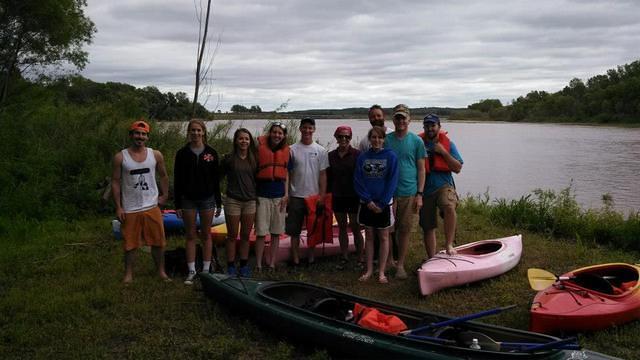 Posted by Kayoda on Sun, 06/02/2013 - 11:50am
Times are tough for UAC when we can't get on the water! We had 3 scheduled floats for Memorial Day weekend and Sunday was the only day we could get on the water. The weather was a little cloudy and the wind a bit strong but all of the paddlers had a good time regardless! With water levels on the rise we are looking forward to some great paddling this season. So check out our calendar and let us know when you can schedule your next float with us! Puppy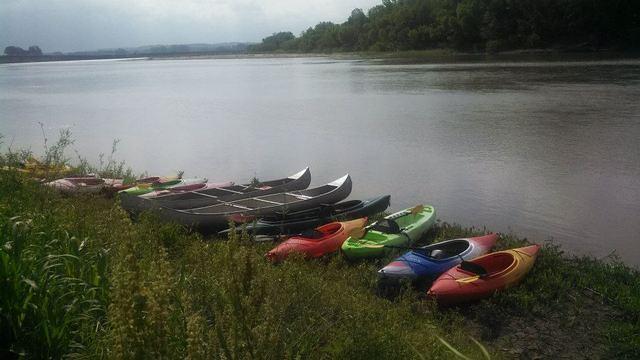 Posted by mindi on Wed, 05/15/2013 - 10:48pm
Mcleod and his group of Highlanders decided to take full advantage of a fine weekend to paddle and campout on Mother Kaw last weekend. Although the temps dip a little low on Saturday night a great time was had by this group of adventures from Wichita! We hope to see them back soon!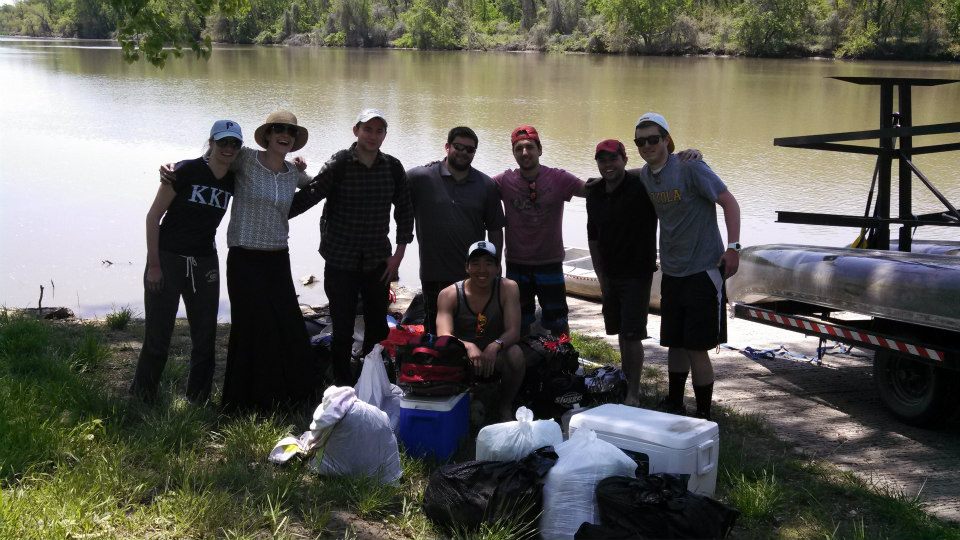 Posted by Kayoda on Fri, 03/08/2013 - 10:06am
If you have ever wondered why should I attend a pool session??? UAC thought we would give you some tantalizing reasons to join us. We only have 3 more pool sessions left before our paddling season begins! Sunday March 10th and Sunday March 24th and April 14th. 10 am to 2pm. Click here for the rest of the details http://www.facebook.com/events/190455924412873/ . Puppy
1.  Have you ever tried a touring kayak? Its a great way to explore mother kaw! — with Timothy Ward and Mindi Salas.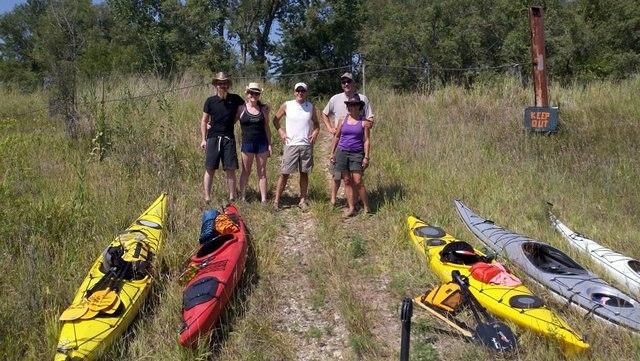 2. Learn to paddle with a gaggle of your friends.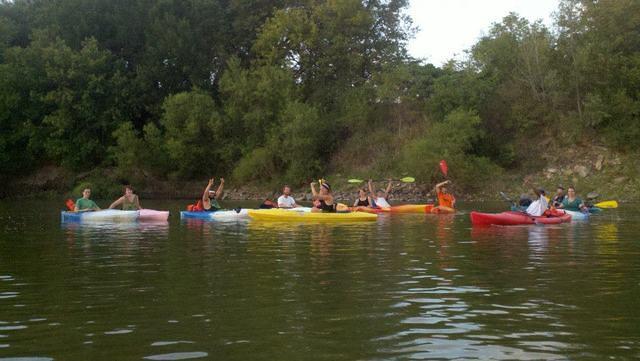 3. Come find out what UAC and a kayak can do for your state of mind! — with Katy Ibsen.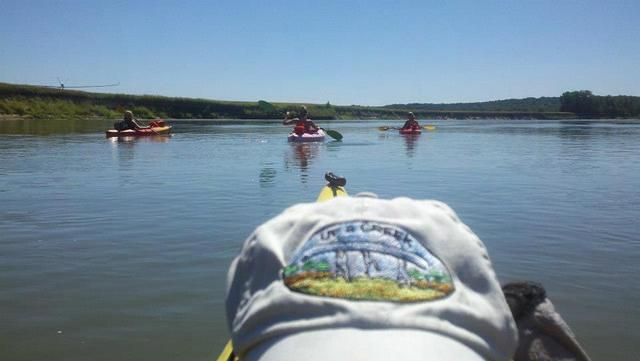 4.  Learn how to paddle one handed. — with Rachel Hagemann and Darren Rausch.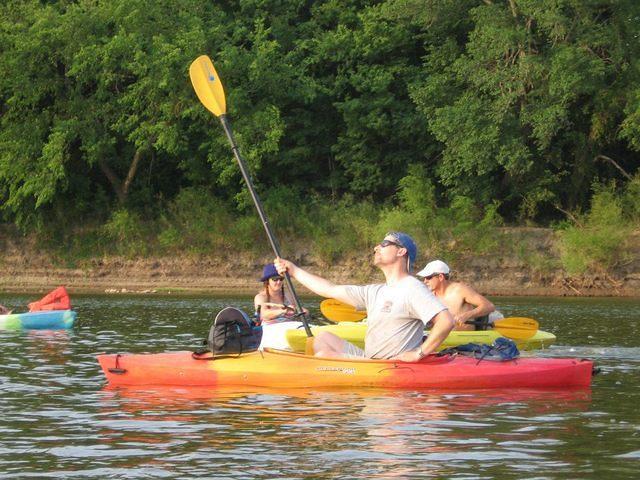 5.  Paddling for 2? Sure give it a try. — with Addy Pruett.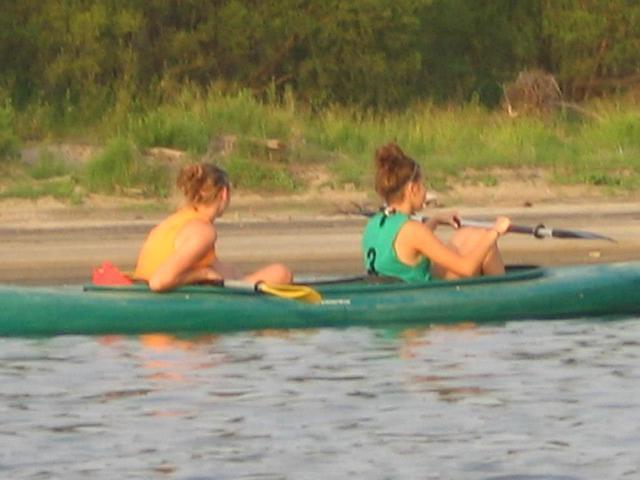 6. Learn how to chill out like a real professional. — with Ron Miller.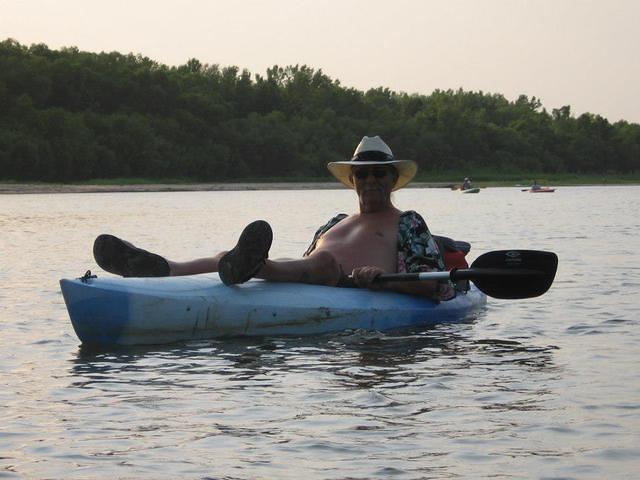 7. Learn how to fall out of a kayak and keep a smile on your face.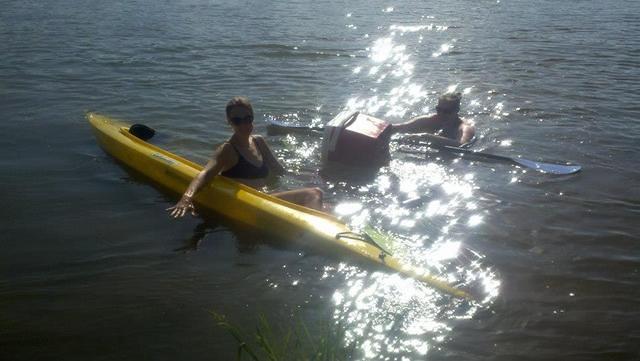 8. How to paddle, balance, stick your tongue out and not spill your drink! — with Shannon Wilson Parker.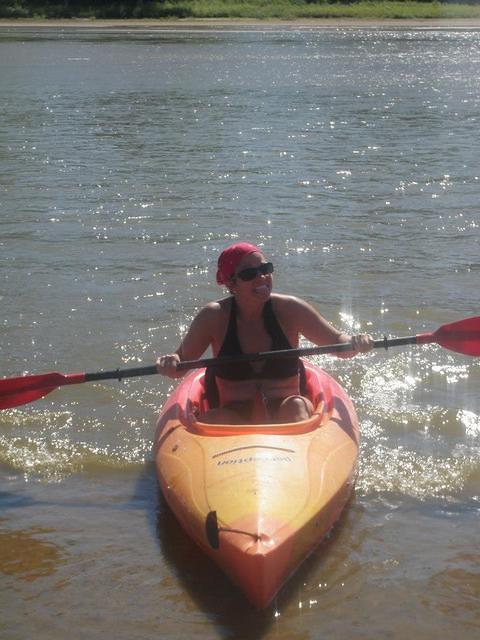 9. Learn how to play in a wave! — with Timothy Ward.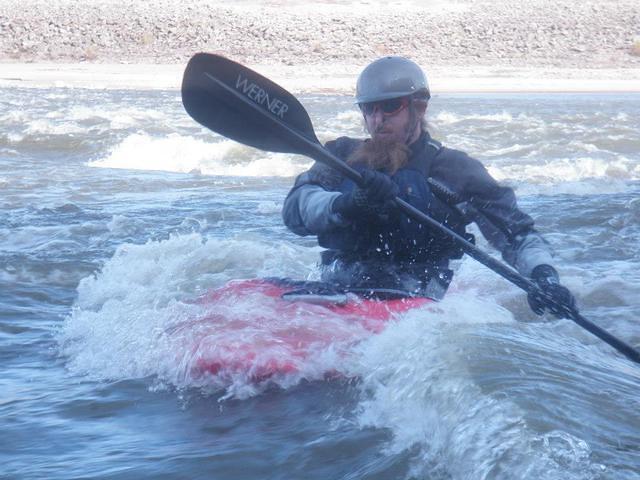 Posted by Kayoda on Fri, 03/08/2013 - 9:34am
Presidents Day started out as partly cloudy and 45 degrees. By the time we got on the water it was 35 degrees breezy. The day was back and forth between calm and nice to windy and whitecaps. Regardless of the challenges of the day it beat being at work! As we warmed up by the fireplace at the house we cheered to another day on the river and to the return of warm weather soon!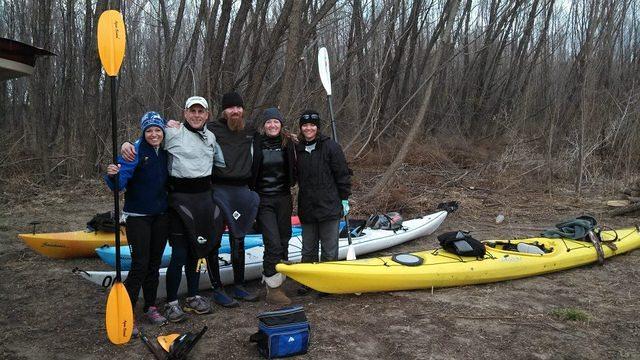 Posted by Kayoda on Wed, 01/23/2013 - 10:49pm
2013 is off to a great start! 9 paddlers showed up at the Free State pool for a sunday morning of paddling, splashing, stalling, rolling, squirting, cart wheeling and a stellar game of paddle ball! Intereseted in joining us? We have 2 pool sessions scheduled for Feburary. The 3rd and the 17th. Join us if you can! Puppy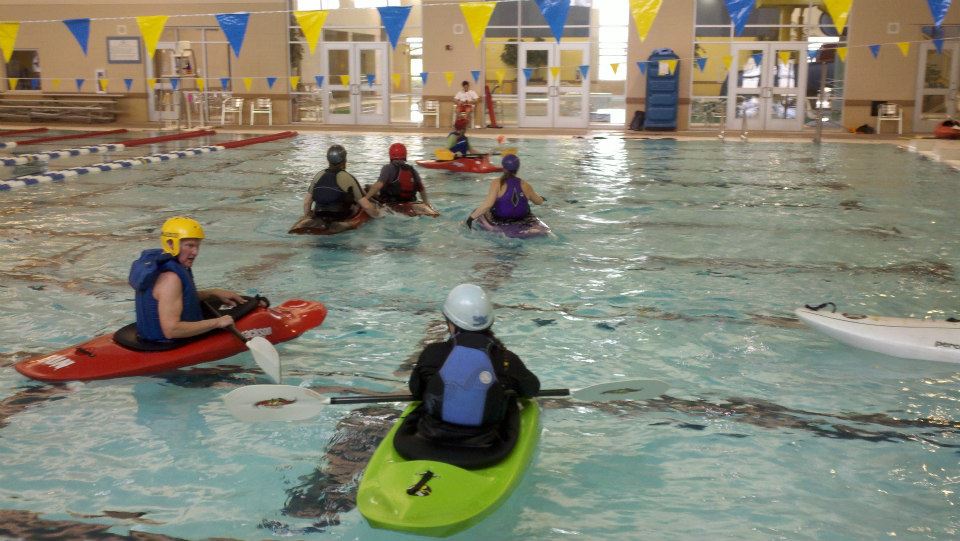 Posted by Kayoda on Mon, 01/07/2013 - 9:04pm
What can one do on a 49 degree January day in Kansas? Go for a paddle. What can make the day even more enjoyable? Spend it with your great friend and business partner on his birthday! Uncle Ron, Dan and I took a little paddle on the Delaware and then on to Mother Kaw for a the first float of 2013.
Posted by Kayoda on Mon, 12/31/2012 - 6:25pm
Greetings Paddlers


Uncle Ron and I were having your end of the year board meeting this week. As with most of our board meetings we had a few important topics of discussion that we wanted to share with our vested interest group. The first of which was to get a thank you out to all that paddled with us in 2012. We both want to say a huge "Thank You" to everyone for such a fantastic year of paddling! To the groupies, pirates, bachelors, bachelorettes, families, friends, moonlight floaters, daytime floaters, smore eaters, geologist, biologist, idealogist, , dogs, campers, multi-day paddlers, pole dancers, mushroom hunters, beach combers, out of starters, floaters, soakers, birthday partiers, tittie twisters (this was a guy on guy thing), transporters, Redi-2-Party for the rocking bus rides, to Jay for the best float that we have and all of the sand lovin mother kaw floatin friends we have…THANKS!!!

The second order of business was business. Considering how well everything went with floats in 2012 we figured we had better educate ourselves on some business terminology. After carefully scrutiny and a several IPA's we believe that we have a firm grasp on the business lingo that will take UAC into 2013 with success. We thought we might share some of those terms and definitions with you.

• financial spread sheets: we still aren't sure of which is better, being in the black or red. we decided to keep it natural and go with mother kaw green.
• joint ownership: see Uncle Ron about this.
• seed money: see above.
• accelerated deprecation: this would be uncle ron's back after loading canoes.
• fixed assets: this one was tough but we conclude that Ky, Sam and Suke (Uncle Ron's new puppy) would fall under this category.
• ergonomics: this was pretty easy considering that all of our kayaks and canoes are pretty darn comfortable.
• Unlimited liability: not Up a Creek
• floating rates: single kayaks $30, tandem kayaks $40 and canoes $50. Whew! That was the easiest one to answer.
• rate of interest: This is some real math work. Take the quality and quantity of beer that paddlers have. Divide it by the number of males and females in the group. Multiple it by the days forecast. The answer will tell you whether or not Uncle Ron and I will be interested in floating with you.
• keystone: very, very bad beer!
• microbusiness : Up a Creek
• equal opportunities: Uncle Ron is all about equal opportunities… you have the right to paddle regardless of gender, age, race, religion, disability, or sexual orientation.
• seasonal business: sure, we float in every season of the year.
• tender: your foot after you stepped on a cockle bur without sandals on.
• inventory levels: we walked down to the barn and looked in at the trailers, paddles, kayaks, life vests and canoes; we then walked back up to the house for another beer.
• freebie: Uncle Ron says there is no such thing!
• discount: refer to the answer above.
• salary/wages: refer to the answer two above.
• dirty price: the rate for the naughty pirate float.
• accountant: we should probably hire one.
• accounting costs: hmmm, this is why we need an accountant.
• hyperinflation: a super fast expanding life vest.
• think tank: drinking martinis at Uncle Ron's
• virus: what happened on the river was suppose to stay on the river!
• Vision statement and Guarantee: "If you have a bad time, it's your own fault!"


Thanks again paddlers and we'll see you in 2013!
Uncle Ron and Puppy
Posted by Kayoda on Mon, 12/31/2012 - 6:24pm
Hey Hey paddlers! We are back at the freestate pool on sundays getting our roll on! If you have any interest in trying a playboat or even a regular rec boat in a controlled enviroment come and join us! Puppy