Located in the Lawrence, Perry/Lecompton and Topeka area, Up a Creek is dedicated to providing you with memorable water outings. Whether it's an afternoon or all day float or an overnight campout on a sandbar, when you paddle with Up a Creek "If you have a bad time, It's your own fault!"
Posted by Kayoda on Mon, 07/14/2014 - 10:25pm
Posted by Kayoda on Mon, 07/14/2014 - 10:22pm
Late last Fall Amber (owner of Pawsh Wash www.pawshwash.net ) bid on and won a UAC gift certificate for a float trip on Mother Kaw at the Lawrence Humane Shelter Benefit Auction. Last weekend she brought a crew of 18 motley pawsh wash washers to the Kaw for an adventure of paddling, floating, mud fights, fishing and hot dog roasting. It was a great day to be out with such a fun group. We hope to see them all back soon!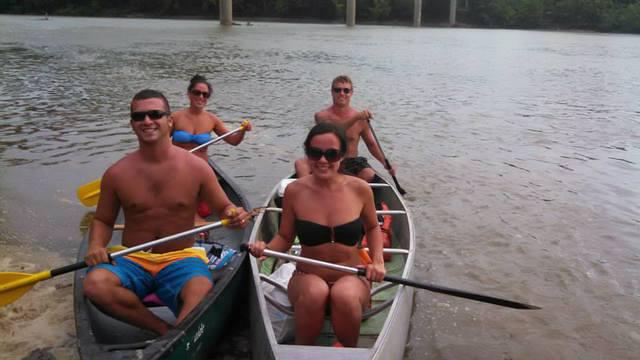 Posted by Kayoda on Mon, 07/14/2014 - 10:20pm
Posted by Kayoda on Mon, 07/14/2014 - 10:11pm
Names can be deceiving sometimes. Although this float was called a whiskey float there wasn't a drop of the brown liquid along for the day. 
What did happen that day was a fine flow rate, lots of sandbars, plenty of fossils, some tasty hotdogs, our first paddle boarder and a great group of UAC groupies out for a blissful day on Mother Kaw.
Posted by Kayoda on Thu, 06/05/2014 - 10:49pm
Did you ever look up in the sky and see beautiful puffy clouds just floating by at their leisure...one, after one, after another? Fun in the Sun was one of those floats! So we took suit and followed Nature's queue and we just floated right underneath them all day long. Great Day, great paddlers, great flow rate, great weather and great clouds!
Puppy
Posted by Kayoda on Thu, 06/05/2014 - 10:41pm
There were a several firsts about our first full moon float of 2014. The first time the weather prognosticators got it right for a full moon float (it did in fact rain on us), the first time a full moon float was finished before 6:00 pm and the first time a Jays float was paddled in 2 hrs and 50 minutes (yes Puppy had the push on)! BUT....it was a awesome group that didn't chicken out on paddling when we offered to cancel the float! So kuddos to all. Paddlers for a great attitude, mother nature for some great pics and weather forecasters for calling it right for once! 
Puppy
Posted by Kayoda on Thu, 05/08/2014 - 8:22am
What a day! Mother Nature knocked one out of the park for us on this float. 78 degrees, minimal wind and a awesome current all combined for a wonderful day of floating and some shroon hunting. Most of the morel hunters took home some tasty treats and some fine memories of floating the Kaw!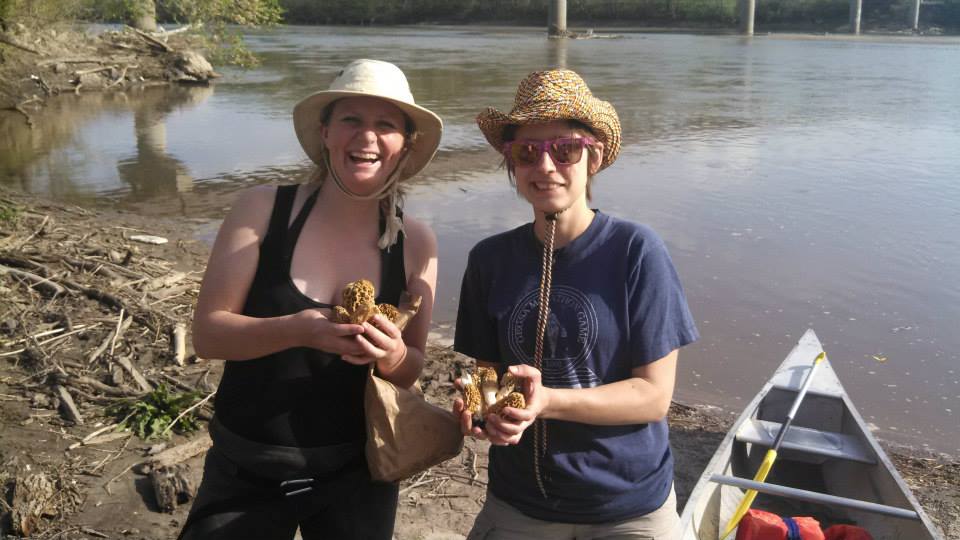 Posted by Kayoda on Wed, 04/30/2014 - 11:27pm
Posted by Kayoda on Fri, 02/21/2014 - 1:39am
Hello Paddlers! Even though winter still has its icy grip on the Kaw it won't last long! In less than 60 days we will be on our favorite river, floating the day away, a favorite beverage in hand as the sun warms and tans our bodies. We have updated our calendar, so check out the dates (this includes our full moon floats) and send us a shout if you want to get signed up for a float! 
- Puppy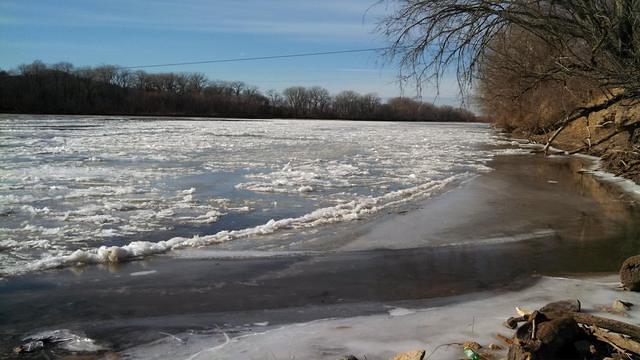 Posted by Kayoda on Wed, 08/21/2013 - 12:19am
Every year Up a Creek attempts to show our paddlers how much we appreciate them! We usually have or annual appreciation party at the farm but this year we are going to show the love where it all began for us, on the Mother Kaw!
When? 11:00 am to 5:00 pm on Saturday September 28th 
Where? Jay's Float (our favorite float). We will meet as Rising Sun at 11:00. 
What to expect? Being that this is an appreciation float Up a Creek is only charging $10 per person for those paddlers that have floated with us during the 2013 season. We will provide the transport, your vessel of choice, lunch (drinks, hotdogs and smores on a sandbar) and of course the unlimited wisdom from Uncle Ron.
We have a limited number of spots for the day to fill 16 kayaks, 3 tandems and 4 canoes. So get your reservation made today! 
Puppy